Every month, our puppy party graduates receive a certificate and a jolly good cuddle! Puppies usually graduate after attending 3 parties.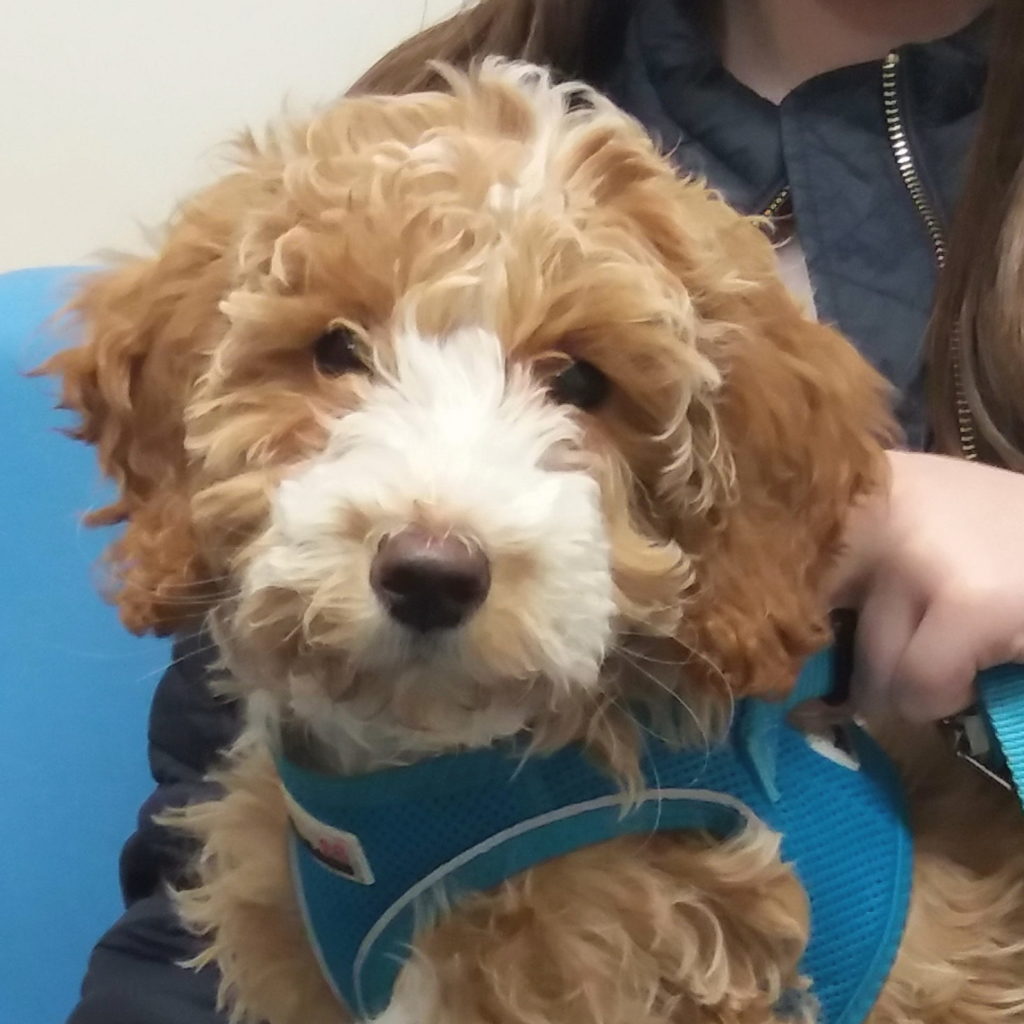 Merry Margot the Cockapoo
A sweet & happy puppy who took the parties in her stride. Margot kept herself busy with sniffing out the treats & enjoyed showing us her 'High Five' trick!
We wish her well with her continued training at Puppy Classes & look forward to seeing her pretty two-toned curls at her adolescent check.
Merry Margot the Cockapoo

A sweet & happy puppy who took the parties in her stride. Margot kept herself busy with sniffing out the treats & enjoyed showing us her 'High Five' trick!

We wish her well with her continued training at Puppy Classes & look forward to seeing her pretty two-toned curls at her adolescent check.

Graduated on 11th March 2020
Tireless Tapas the Labrador 

A super, energetic puppy who was a very busy chap indeed! With his nose to the ground, Tapas searched out any treats that were hiding & his favourite toy to play with was the Kong Wobbler.

We wish Tapas well with his training at Puppy Classes, being quick to learn he was already mastering 'Paw' at Puppy Parties. We look forward to seeing his bright, alert face at his adolescent check.

Graduated on 11th March 2020