Welcome to Macqueen Vets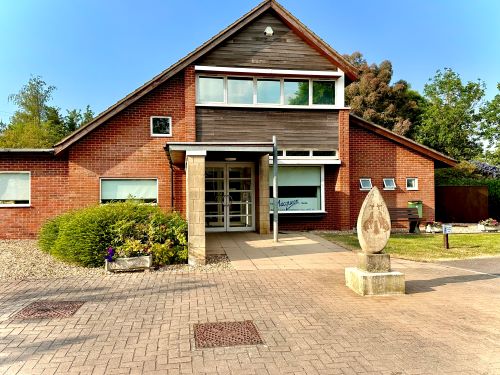 If they are unwell or injured, we have an experienced team of vets and nurses will care for them, equipped with the latest tools for diagnosis and treatment. We also have our own experts in orthopaedics (Ian Macqueen) and ophthalmology (Ida Gilbert), as well as a visiting cardiologist (Andrew Francis), so many specialised treatments can be provided here. Most importantly, we will ensure that you are involved at every stage in choosing the best treatment for them.
We are always here for your pet 24 hours a day, 365 days a year. Our own vets are on call and our nurses provide the on-site 24-hour nursing care.
Background
We opened the practice in 1990, with a strong desire to create a companion animal practice that would provide the highest standards of compassionate veterinary care.
After out-growing our building in the centre of town, we designed and built our new premises on the edge of Devizes. Each year we continue to grow and develop our facilities allowing us to provide the best possible care for your pet.
We have only been able to achieve this by building our amazing team of caring vets, nurses, receptionists and support staff. We all have a passion for lifelong learning and many of our team either have, or are studying for, further qualifications to enhance the services that we can offer you and your pet.
Facebook
Contact Us
"I have seen the very hard work and huge amount of effort that Ian and Jacky have put into developing their practice over the years, gradually expanding it and selecting, over time, just the right people to fit in and continue their policy of loving care."

Jo Clements, Chinchilla Cat Society
Read more of our testimonials