Book a video consultation today with PetsApp
You can use PetsApp webchat to request an appointment, prescriptions, pet food or ask questions. The chat line is open between 9am and 5pm and we will get back to you the same day. If you leave a chat message out of these hours, we will pick it up tomorrow.
Do NOT use PetsApp for emergency help, please phone the surgery direct on 01380 728505.
You can download the app to your smartphone from petsapp.com/macqueen-vets or scan the QR code on the right. You can also download it directly from the Android Play Store or IOS App store.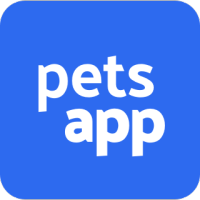 ---
How to get PetsApp
Download the app to your smartphone.
Provide your email address and a password to set up an account.
Provide your postcode and phone number.
Select Macqueen Vets as your clinic.
Register your first pet: You will be asked to provide information about species, name, gender, breed, age, if they are neutered and their weight, but don't worry if you are unsure; you can update this information later.
You can then Start a Chat with us between 9:00 – 5:00. Please note: if it is an emergency, please call us on 01380 728505 as usual.
If you have other pets, you can add them later from the Settings menu within the app.
---