As a pet owner, isn't it better to think of keeping your pet healthy rather than waiting for problems to arise and then deal with them?
New Challenges
New diseases and parasites are appearing in the UK, some of which can be serious e.g. lungworm, Ehrlichiosis and Lyme Disease. We believe that the risks from these diseases are real and the only way to safeguard your pet, and family, is to protect them from infectio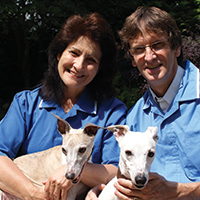 n where possible. We have, therefore, put together a comprehensive disease and parasite control programme as the best way to ensure your pet's health. There is no single product that can do it all and we only recommend products that have been tested together and licensed for the purpose.
Catch it early!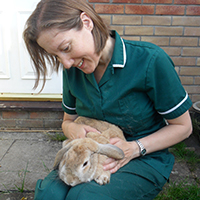 We also recommend regular professional health checks at all stages of your pet's life to help you keep them in tip-top condition and spot the early signs of problems. Regular health checks by our veterinary team can detect early signs of disease such as dental problems, ear infections, heart disease, diabetes and increased blood pressure. Our vets will carry out a full examination once a year and give the annual vaccinations. Our clinic nurses will give your pet regular health checks and help you with nutrition, dental care, administering parasite control, behaviour, grooming and any other concerns you may have. They also offer Slimming Club, Perfect Smile and Senior Health advice clinics to all three species.