Supporting Seniors' Companion Pets
---
As a practice we are aware of the vitally important part pets can play in senior owner's lives. We are developing an information pack and working to develop awareness in the community and to encourage the development of support networks…
"I won't be having another one"
Senior pet owners have to face this agonising dilemma, aware that a dog or cat can live for fifteen years and knowing that their circumstances are likely to change over that time.
This happens at a stage in their life when caring for a pet will bring the most rewards: 24-hour love and comfort, a regular routine of exercise and meals, a wonderful introduction to other people; who walks a dog without sharing a smile or a friendly word?
"I can't go into hospital because of my pet"
After talking to health professionals, we are aware that this can be a major problem for single pet owners. They may delay operations and hospital admissions because they do not have support to care for their pet.
"I love my pet dearly but I am not able to give them all the attention and care that I used to"
Reduced mobility can result in pets not getting enough exercise. It may be difficult to transport pets to the vets and grooming parlour. Administering parasite control, medication and grooming may become difficult.
---
Points to consider:
1) Could you offer a home to an older pet?
They still have lots to give without such a long term commitment, oldies.org.uk is an excellent rehoming service for older pets;
2) Share a pet
Become a pet foster parent: offering foster care, full or part-time to other single pet owners or busy working families, dog walking;
3) Be prepared!
Take some time to prepare an emergency pet care plan, and make sure that it is easily found in the event of an emergency: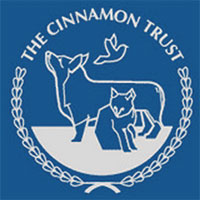 The Trust's primary objective is to respect and preserve the treasured relationship between owners and their pets. To this end, it works in partnership with owners to overcome any difficulties that might arise.
A national network of over 15,000 community service volunteers has been established to provide practical help when any aspect of day-to-day care poses a problem, for example, walking the dog for a housebound owner.
A national fostering service is provided for pets whose owners face a spell in hospital; volunteers take pets into their own homes and supply love and care in abundance until owner and pet can be reunited.
The Cinnamon Trust also provides long term care for pets whose owners have died or moved to residential accommodation which will not accept pets. Arrangements are made between owners and the Trust well in advance, so owners have peace of mind in the knowledge that their beloved companion will have a safe and happy future.
Emergency cards are available on request. When a pet is in the Trust's care, either short term or long term, the owner is kept in touch with visits, if possible, or regular photos and letters. They also have compiled a list of Pet-Friendly Care Homes: Call 01736 757900 to buy a copy £3.50 (plus £1.50 p&p).
Click here to visit their website: cinnamon.org.uk
5) Contact us
If you have problems treating your pet, there are long-acting treatments for complete parasite control or a single tablet to provide a month's arthritis treatment. If your pet joins our Healthy Pets Club for preventative health care you also have the benefit of unlimited free nurse checks and help with dosing, nail clips etc.
6) Useful links: