At Macqueens, we felt it was important to gain Cat-Friendly Clinic status because we recognise that, due to the unique nature and needs of cats, a visit to the vet can be extra stressful for both pets and owners. We have been awarded the highest level of GOLD standard.
"Set up by International Cat Care with its veterinary division the International Society of Feline Medicine this programme is transforming the way in which cats are treated in veterinary clinics across the globe."
What does 'Cat-Friendly Clinic' status mean for me and my cat?
1. Enjoy our Cat-Only Waiting Area: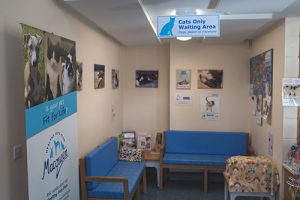 When you visit us, don't be surprised if we ask you to sit in the quiet designated cat area of our waiting room. As an ISFM Cat Friendly Clinic we have separate dog and cat waiting areas to help reduce your cat's stress.
2. Take time to Explore:
We want to give your cat time to get used to our environment. So when you go in to the consulting room, the vet may let your cat have a look around the room first before giving it a thorough examination. Investigating the environment first helps to reduce your cat's stress levels.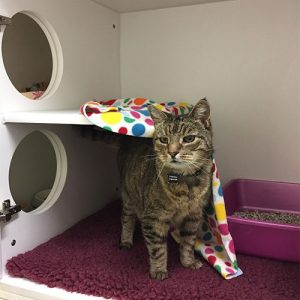 3. Relax in our Cat-specific Ward:
Staying in the clinic, away from their normal home, can be very stressful for cats. We do as much as we can to make cats comfortable and stress-free.
Our cat patients are hospitalised in a separate, calm, quiet ward away from the dogs as part of our Cat Friendly Clinic accreditation. We have 'deluxe' size cat kennels for our feline patients who have to stay more than a day with us. This ensures they are as comfortable as possible while they receive the treatment they need.
4. Meet our Designated Cat Advocates:
All of our team love our feline friends and are happy to help you, but we also have a specially designated Cat Advocate, Katie, who is leading our feline care team:
Katie Baross, Macqueens Cat Advocate & Consulting Vet
Katie joined the team at Macqueens in July 2021, after several years working in the Cotswolds and Bristol. She has always had a great love of all things cat related, and has her own lovely moggy at home who tolerates her affections.
"I love treating all cats that come my way, and am delighted to join a practice that will enable me to provide the high level of care that our feline friends deserve. I particularly love the emphasis on cat friendly handling and stress-free care that the award advocates as this is such an important part of the veterinary experience for cats."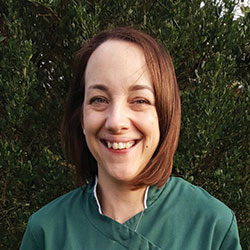 Shelley, Feline Nurse
Shelley has been working at Macqueens since 2016 and is currently studying Advanced Feline Behaviour for Veterinary Professionals.
Shelley has three cats at home and a particular interest in complex feline clinical cases.
"I have always had a keen interest in feline nursing and believe they have very specific needs within the Veterinary Practice. Being awarded the Gold award is a huge achievement and is a great indication of how we as a team provide our feline patients with the facilities and care they deserve and make their stay with us as stress-free as possible."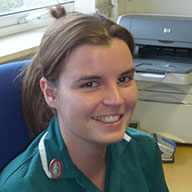 Gemma, Feline Nurse
Gemma has been working at Macqueens since 2008. She was awarded her Feline Nursing certificate in 2012 and gained her ISFM Diploma in Feline Nursing in February 2019.
"I am thrilled that we have received the gold award as it proves the high standard of care we give to our feline friends."
---
Helpful Leaflets
Please see here to download some useful cat care leaflets:
What is a Cat Friendly Clinic?
Taking your cat home from the vet
Giving your cat eardrops or eyedrops
As a Cat Friendly Clinic, all of our vets and nurses understand that cats need to be approached in a gentle, calm and empathetic way to minimise their anxiety during their visit to us. To find out more, visit www.catfriendlyclinic.org
---
Our team make this happen
We have a great team who ensure your pet has the best of care.