Meet the Team
---
Here at Macqueen's we have a large team of staff who between them have many years of experience caring for pets like yours. See some familiar faces here, alongside those who work tirelessly behind the scenes.
We are currently in the process of collecting personal biographies from all of our staff, please check to see who we've updated (click on anyone with a + after their name).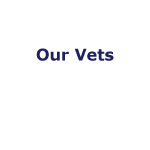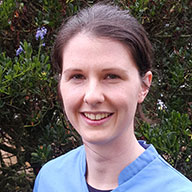 Aileen Griffin
Consulting Vet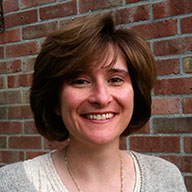 Lynn Rowell
Consulting Vet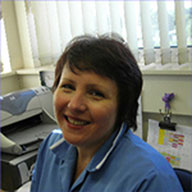 Stefania Glowka
Consulting Vet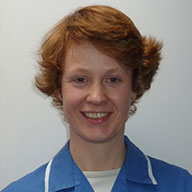 Dorien Nel
Consulting Vet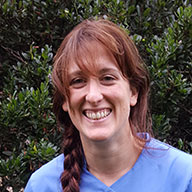 Dr. Helen Jones
Consulting Vet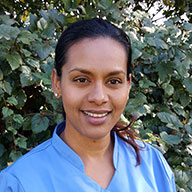 Gizelle Scarth
Consulting Vet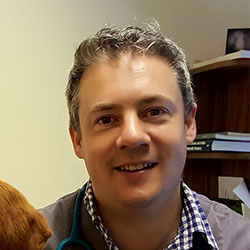 Andrew Francis
Cardiology Referrals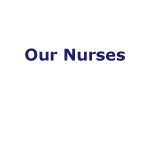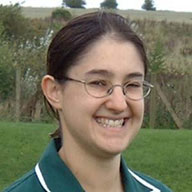 Leann
Senior Clinic Nurse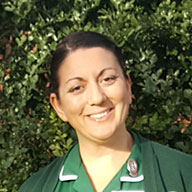 Sally
Senior Nurse,
Client Care Manager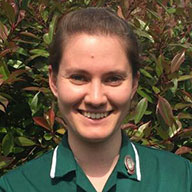 Sarah
Senior Ward Nurse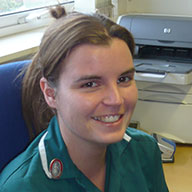 Gemma
Feline Nurse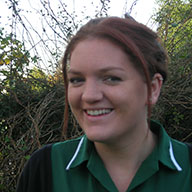 Hannah
Veterinary Nurse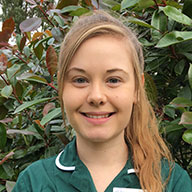 Rachel
Veterinary Nurse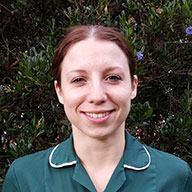 Vicky
Veterinary Nurse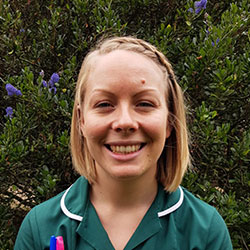 Jess
Veterinary Nurse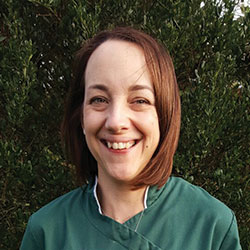 Shelley
Veterinary Nurse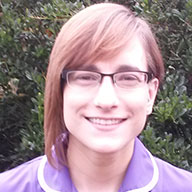 Emma
Consulting/lab Assistant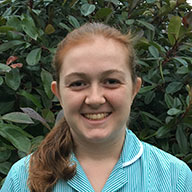 Harriet
Student Nurse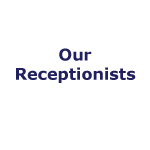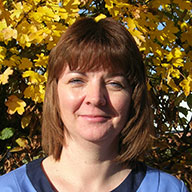 Helen
Receptionist
Lisa
Receptionist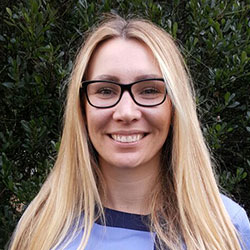 Tracey
Receptionist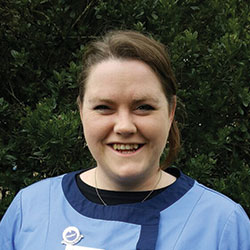 Philippa
Receptionist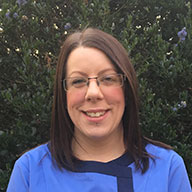 Athena
Financial Administrator
Alison
Accounts Manager
Vets
Our vets are all experienced small animal clinicians who work as a team to share expertise and specialist skills.
They regularly attend courses and have ready access to current experts by telephone and email.
We feel that it is important to maintain continuity of care with the same vet whenever possible; however, we keep detailed clinical records and regularly discuss cases between us, so please feel free to ask to see the vet of your choice.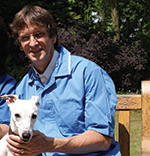 Ian Macqueen
Orthopaedic Referrals, Partner
Many years ago, I started my life as a vet in Cornwall and came to Wiltshire via Lincoln in 1987. By then I had found a significant interest in orthopaedic surgery which has become my speciality and enthusiasm. The satisfaction that comes from seeing a injured animal run again is immense.
I always wanted a practice and place of work that I would be happy to spend all my day in, and it has been a great pleasure to build MVC, with its team, to be such a place.
My leisure is spent with Jacky, usually kayaking or walking with our whippets when we have the time!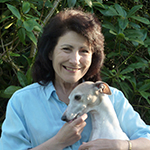 Jacky Macqueen
Consulting Vet, Partner
Daughter of a doctor and nurse and growing up in a house full of pets, I always wanted to be a vet. I was lucky enough to find a husband who shared my love of caring for pets and their owners. We set up our own small animal practice in 1990 so that we could have the freedom to provide the best of care for patients and staff without the constraints of bosses or other partners.
I am fortunate to still enjoy my job as much as ever, both in the operating theatre and working with my team to deliver the best possible care we can to our patients. I get great pleasure out of seeing my team members gain expertise and further qualifications, and helping them to build a fulfilling career around family and partners.
In my spare time, I enjoy my two grown up daughters, endurance kayaking with Ian and hill walking...and of course, our two darling whippets Felice and Walnut.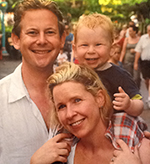 Niamh Bourne
Consulting Vet
I qualified from Dublin Vet School in 1997, then moved to a large small animal practice Birmingham for 10 years before reluctantly(!) moving to the Cotswolds.
I worked in a Swindon hospital for 4 years before moving to join the Macqueen family in March 2013. The high level of care for both animals and staff was immediately apparent and won me over at interview. The fact that many of the staff have been there for decades and commute from as far away as Bristol, speaks volumes for the practice.
I enjoy the diversity of both surgical and medical sides of my job, and love that every day brings new and interesting challenges.
I have a young son called Rory and live with my husband, Richard and 2 cats (Ted and Dougal) in a small village south of Cirencester. Outside of work, I enjoy spending time with my family in the Cotswold Water Park where we live. We all enjoy travelling, cycling, reading, music and look forward to introducing Rory to the joys of skiing and diving over the years to come.
Kate Richardson
Consulting Vet
I qualified from Edinburgh University in 1996 and worked in North Wiltshire for 3 years before deciding to try something new and went to work in Australia. I spent 7 interesting and fun years there, during which time (in between enjoying Oz) I furthered my veterinary interest in all things feline, culminating in obtaining Membership of the Australian and New Zealand College of Veterinary Scientists in the subject of Feline Medicine. This has recently been recognised by the International Society of Feline Medicine as the UK's official post graduate qualification in Feline Medicine.
I finally realised the grass isn't always greener on the other side and I returned to the UK in 2007 where I was very lucky to find a job working at Macqueen's and have been here ever since; I am affectionately known as the mad cat lady.
I live with my partner, Darren, baby Florence, and 3 cats: George, DeeDee and Erc (son of DeeDee). George graces the front of the Pet Health Club brochures, I am so proud! Florence seems to be following in my cat-loving footsteps as her first word was cat (albeit sounding a bit more like 'doot', but it was definitely cat) and she loves cuddling (or squashing) them; fortunately, they are very tolerant of her.
I also have a horse called Sam, who has had to take a bit of a back seat since Florence arrived, but has forgiven me as he gets to eat grass a lot more now, but he has been warned, it's not for much longer! We enjoy all aspects of outdoor life and especially time away camping.
Rebecca (Becki) Grealish
Consulting Vet
I qualified from the Royal Veterinary College, London in 2013 before commencing my first small animal job in Suffolk where I spent the first 18 months of my career. In 2015 I returned back to the South West to be closer to my family and was thrilled at the prospect of working with the dynamic and compassionate team at Macqueens.
I enjoy both the medical and surgical aspects of being a vet as well as the large diversity of animals of all shapes and sizes which can be seen on a day to day basis.
I live in the Devizes area with my cat Esme who is known for her chatty character and for occasionally giving a good head massage! I adopted her as a young stray that unfortunately had a broken leg however she is now thriving on all four limbs and can be found on practice handouts and pictures in the waiting room.
In my spare time I am frequently found on the netball court as well as engaging in other sports and outdoor activities. I also enjoy reading, music and spending time with my friends and family.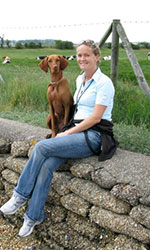 Ida Gilbert
Ophthalmic Consultant (BVSc CertVOphthal MRCVS)
I have run the ophthalmology service at Macqueens since 2003. I gained my Royal College of Veterinary Surgeons' Certificate in Veterinary Ophthalmology in 2001 and provide both internal and external referrals.
My aim is to provide excellent medical and surgical care for my patients, whilst maintaining close relationships with both the clients and the referring veterinarian.
I work as a peripatetic ophthalmologist, working mostly out of 3 small animal veterinary practices on a regular basis; and I also see some equine cases. Read more...
Our Nurses
We are very proud of our nurses and believe that they make our practice special. We have thirteen experienced qualified nurses who provide round-the-clock high-quality nursing care:
in theatre as anaesthetists, radiographers, surgical assistants and dental hygienists;
in the wards as critical care nurses, physiotherapists and TLC providers;
and in the laboratory and the pharmacy.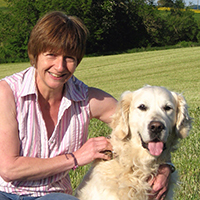 Lynn
Senior Nurse, Student Training & Puppy Parties
I knew I wanted to work with animals from an early age and when, at fifteen, I discovered the role of a Veterinary Nurse in a magazine, I felt this was the ideal career for me. This was back in the 70's when Veterinary Nursing was in its infancy and was known as a RANA (Registered Animal Nursing Auxiliary). I qualified when I was nineteen and went on to work at my first practice for 8 years.
In 1996, after having a break to be at home with my children, I was lucky enough to be offered a job at Macqueen's, where I was able to rediscover the joy of Veterinary Nursing. I caught up with the new developments and technology of the Veterinary world as well as putting my past experience into practice. Since working at Macqueen's, I have helped develop the 'Puppy Parties', which are good fun for all involved. These parties help socialise young pups with other dogs and people, they also allow owners to chat about 'puppyhood' issues. I also take an active role in helping students with their training and enjoy watching their achievements and successes.
I enjoy the variety that the Veterinary Nursing role offers, no two days are the same. Working with the animals, their owners and being part of a professional team is fulfilling and rewarding.
Outside work, I take pleasure in making jewellery, walking, reading and wine making, as well as looking after my own pets; Norman, a daft but lovable Golden Retriever; Nell, a much loved rescued stray cat from the surgery and Eric, our ancient tortoise.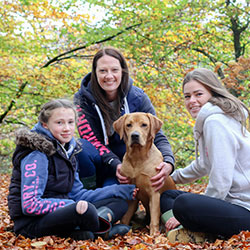 Becky
Senior Nurse, Referrals
I left school and was unsure of which career path to take. I loved animals and had pestered my parents for a dog for years, until they finally gave in when I was 12 and we got our first Golden Retriever, Cammy.
Having worked in a hairdressers for a year, it was only when I saw an advert for a careers day at Lackham College that I started to think about working with animals. I went along to the open day, and signed up for an animal nursing course, starting in September 1996. As part of the course I managed to get work experience at Macqueen's, after which I was very pleased to be offered a job as a trainee veterinary nurse. I started in July 1997 and passed my veterinary nurse exams in 2000.
In November 2012 I took over the position of Referral Nurse and running the practice laboratory. I love my job because I love working with the animals and helping them to get well again. I love speaking to clients and giving help and advice. I love working as a referral nurse, liaising with other vets and clients and discussing their pet's operations. I especially love working at Macqueen's as everybody is working towards the same thing: doing the best possible job for the animals. We are such a great team, we get on so well and always help each other out when it's busy.
We have two cats called Archie and Fimble (named by the children!) who came into Macqueen's having been abandoned when they were a few weeks old. I love spending time with my husband Lee and our daughters, Beth & Amy, enjoying holidays together, gardening and socialising with friends and family.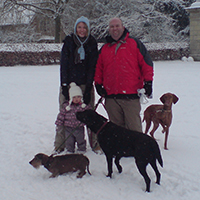 Helen
Veterinary Nurse
I've worked at Macqueen Vets since 2005, after leaving a Head Nurse post at a small animal practice in Berkshire. I had a break for a year in 2007 to have a baby girl who is now getting big and bossing me around!
I always wanted to be a Veterinary Nurse since I can remember and I still very much enjoy it. I chose Macqueen's as I wanted to expand my skills and knowledge in a busy referral practice. I have a keen interest in Emergency and Critical Care and am currently studying towards a City and Guilds Certificate.
My favourite breed of the dog is the Miniature Wire-Haired Dachshund: they are small but have very large personalities which sometimes means naughty... I found this out when my own got stuck down a rabbit hole for six hours and eventually had to be dug out by the Fire Brigade!
Sadly, soon after, he suffered a slipped disc which rendered him paraplegic. Ian [Macqueen] had to perform emergency surgery to relieve it. Following a successful operation to repair his back, he required round-the-clock care and an intensive programme of physiotherapy. It wasn't too long before he was well enough to be up to his old tricks: munching his way through my husband's best leather shoes!
Clare
Senior Surgical Nurse
I have always had a keen interest in animals and always knew my choice of career would feature them. Between 14 and 18 years old I worked at the weekends in a dog boarding kennels and cattery. My employer in the kennels was a qualified Veterinary Nurse and she helped to direct my future career choice.
On leaving school I attended agricultural college to study for a National Diploma in Animal Care and, on gaining this, I took a position as a trainee Veterinary Nurse. In 2005 I started employment as a Qualified Veterinary Nurse with Macqueen's and it's here that I discovered a previously unknown love of everything surgical.
In 2009 I gained a Higher Educational Diploma in Clinical Veterinary Nursing.
I have 2 rescue cats, Tansy and Summer, and until recently a lovely rescue Staffordshire Bull Terrier called Chelsea. Since she sadly passed away from old age problems, getting used to life without her has been a challenge, but I'm sure at some stage a needy dog will come into work that pulls at my heart strings! In my spare time I enjoy socialising, cycling and a verging on obsessive cleaning habit!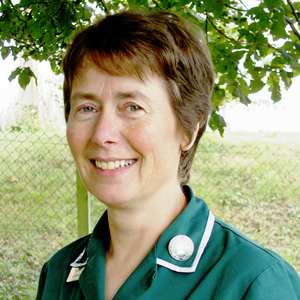 Alison
Veterinary Nurse
I qualified in 1970, being the 315th 'Registered Animal Nursing Auxillary', as we were known in those days. There are now over 9000 Veterinary nurses. Because there were very few positions available, most in the big cities, I locumed for several years until I changed careers to become a Registered Mental Nurse at Roundway Hospital, Devizes, for 20 years.
I joined the Macqueen team in 1994. Ian and Jacky's kind, caring attitude towards animals, owners and staff struck a chord with me. As you can imagine, technology had moved on in 20 years: my major challenge was the computer. Ian was his usual patient, caring self and gently explained the computer in a simplified way that even I could understand.
However, what had not changed was the basic nursing care required by the animals. Macqueen's gave me a chance to develop my veterinary nursing skills. This high standard of care and compassion along with Ian's orthopaedic referrals taking off was a fantastic opportunity for me, and a great privilege. Not only was I able to assist in Ian's life-saving orthopaedic surgery, but also nurse the patients back to recovery. With my background in psychiatric nursing, I am able to understand and support owners through the emotional trauma they were experiencing, as well as the practicalities of nursing their pets.
It was through this that I realised the benefits of hydrotherapy for dogs. From this need, Paws in Water (a hydrotherapy pool for dogs) came into being in 2000. Over the last 13 years, hydrotherapy has proven its benefits to so many dogs.
Another favourite aspect of my work is helping our student nurses. It gives me great pride to see them develop into first class veterinary nurses. I can honestly say my veterinary nursing career has been satisfying and fulfilling and look forward to more years at Macqueen Veterinary Centre.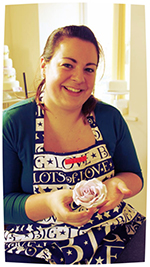 Louisa
Veterinary Nurse
I started at Macqueen Veterinary Centre in 2006 to train as a veterinary nurse. Having already had some experience at the practice, I was thrilled to be accepted to start my training.
The thing I most enjoy about being a veterinary nurse is knowing that every day will be different. I have also just started holding nurse clinics, which gives me a good variety of client and patient interaction.
I have two dogs, Honey and Bramble, who like to cause trouble! In my spare time I enjoy baking cupcakes - my colleagues don't seem to mind being my guinea pigs!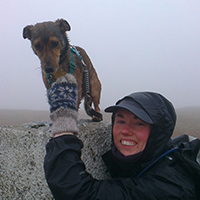 Katy
Veterinary Nurse
I started to nurse in 1999 in Frome where I did my training, following a weekend job at a vets working in their kennels. I came to Macqueen's in 2003 as I wanted to experience referral work. I particularly enjoy nursing our long-term patients.
My passions are walking my hyper Jack Russell, Spud, up mountains so I can eat lots of cake! I also have a cat who has moved next door as the food is better and he is treated like a human not a cat.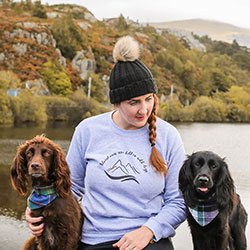 Steph
Student Nurse
I started working at Macqueen's almost five years ago, after not knowing what I really wanted to do with my life; the idea of animal care quickly changed my mind about any sort of career.
I have gradually been working my way through my Veterinary Nurse training, and truly love it! The practice is like home, and we all work so well together and support each other in the best way. I love the fact that each day is different, and you never know what is going to happen. It's exciting and fun, and I always feel the sense of joy when I know I've helped a loving animal.
My parents have two dogs that we have most weekends for sleep-overs and long canal walks. You'll usually find Alfie helping me out on night duties, while Tilly is just happy to look pretty and smile for the endless amount of photographs I take of her.
I'm also starting to plan my October 2014 wedding, which is far too exciting for me. As well as this I have my own Lifestyle blog, that takes up the majority of my spare time.
Student Nurses
We also train student nurses, offering one much sought-after placement each year. It takes a minimum of two years of dedicated practical and academic study to qualify and a Veterinary Nurse.
Receptionists
Our receptionists will be the people you meet first and most regularly. They are able to advise you on nutrition, puppy behaviour and flea and worm control.
Carrie
Receptionist & Insurance Secretary
I have worked for Ian and Jacky at Macqueen's for 24 years. I am part of the reception team and I am also the insurance secretary.
Animals have always been a huge part of my life, probably inherited from a very caring mother who always did all she could to save lives - from baby mice, injured birds and any other animal that needed help. I loved to read the books by Ruby Ferguson (lovely books about ponies) and James Herriot books. As a young girl instead of being asked to babysit I would eagerly walk dogs, feed and look after cats and rabbits while people were away and help at the local stables. I was so happy at the age of 11 when I was bought my first pony, a sweet little Arab called 'Light as Love'. He lit a passion within me that is still with me today and now is passed on to my daughter Abbey.
I am blessed to have a very understanding husband and family which is how we now own 4 dogs (2 whippets, a Ridgeback and a Jack Russell), 3 cats (2 moggies and a Scottish fold), a house pygmy goat (long story!) and 8 horses. Our days are filled with looking after them and making sure they have a good quality of life. We love to take the dogs out walking, though the whippets don't really enjoy going out if it's raining and cold - they would prefer to be tucked up under their duvets! I can not imagine our lives without them.
Working at Macqueen's has its highs and lows as we see them coming to us as kittens and pups, through to senior citizens and everything in between. It's a very satisfying job knowing we are there to help the animals and their owners.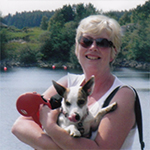 Bev
Receptionist
I have worked here at Macqueen's for over 15 years now, after leaving my job at Boots in Corsham. I am a local lady and I know an awful lot of the clients and their pets. I go dog-walking with some of them, and we always seem to lose my dog Libby amongst the hedgerows somewhere! I would be totally lost without my little Libby.
When I was offered the post at Macqueen's I knew it would be the job for me. I really enjoy re-homing the dogs and helping their new owners with any problems they encounter with their new pets.
I feel I am a trustworthy and sympathetic part of the team and I always have plenty of time to listen and try to help anyone.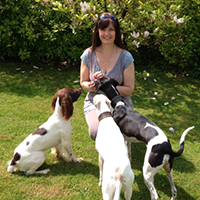 Suzie
Receptionist
After reading 'My family and other animals' by Gerald Durrell as a teenager, I realised that this was me as a child. I would collect a range of animals and birds etc. and hide them under my bed and try to nurse them back to health; sometimes the young birds would last around 2 days!
I chose this career because I have always had animals of my own, I helped out at a local riding stables as a teenager and was lucky enough to have to horses of my own. Now I don't have horses but have two very energetic whippets that keep me on my toes.
I have worked for Macqueen's for over 15 years now and I must say that I don't think I would enjoy any other job as much. The staff are truly dedicated and we have a wonderful team. I enjoy working on the reception desk, meeting the clients and hearing all about the antics of their own pets, but the best part of the job is seeing the clients and their pets looking so happy when they are reunited to go home.
Wendy
Nurse Receptionist
I qualified as a veterinary nurse in 2003 after completing a four year degree at Bristol University. I have worked in small animal, mixed and exotic animal practice in many beautiful parts of the country including Devon, North Yorkshire and of course here in Wiltshire!
I joined the team at Macqueen Veterinary Centre in November 2013 where my week is split between assisting the reception team and working behind the scenes with the nursing team, both of which I thoroughly enjoy.
In my own time I volunteer for nature conservation charities, enjoy walking, cycling, reading, and caring for Oliver the dog, Ruby the cat and Bonnie the rabbit. I also love spending time with my husband and our friends. I am hoping that by the end of the year Oliver and I will be taking part in 'Pets as Therapy' schemes in hospitals around Wiltshire.
Joan
Receptionist
My name is Joan Chaplin I joined the reception team in March 2005. Having worked in an office environment dealing with payroll and recruitment for many years, I was so lucky to get this wonderful job meeting like minded people with the same interest as me, our pets.
Every day is different and we get the fun of sharing cuddles and strokes with our client's pets. I have 6 shelties and Birman cat called Sweet Pea; I have bred Shetland Sheepdogs for over 30 years. Although I do not enjoy going in the show ring with my dogs, I have friends who will show them for me. I like to see my girls running free in the fields.
I regularly go to dog shows and have been lucky to be quite successful in the breed. We do our best to breed healthy dogs and get our pets tested for the relevant health problems in the breed.
Behind the Scenes
These people work tirelessly behind the scenes to keep the business running smoothly and keep the building spick and span.